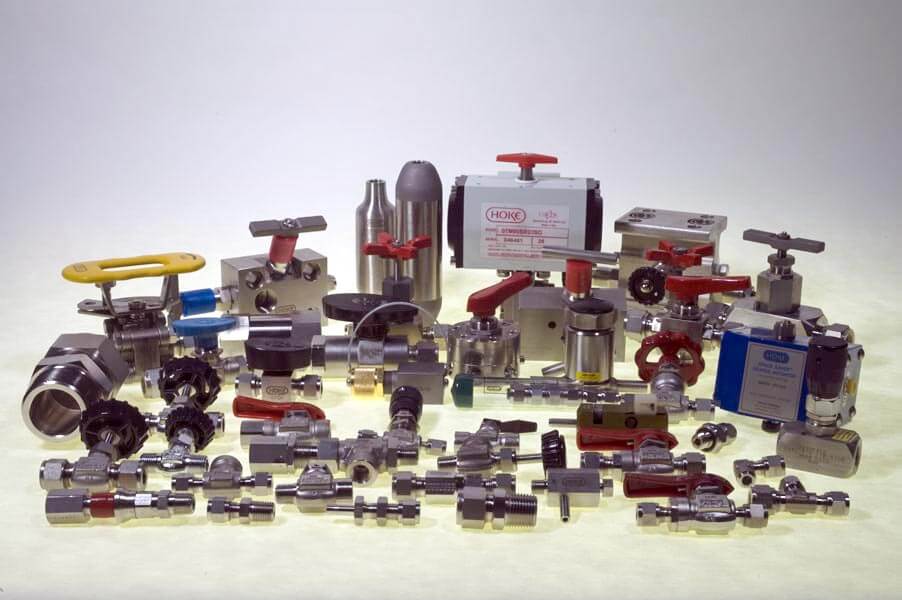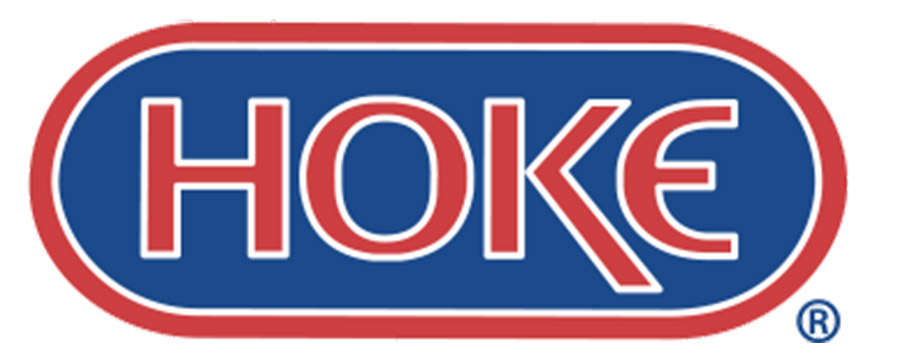 HOKE Inc. was founded in 1925 in the United States of America. In 1998, HOKE Inc. was acquired by the CIRCOR group, which is now one of the largest manufacturers of instrumentation valves and fittings, grab sampling systems and fluid control equipment in the world. HOKE valves offer a wide range of capabilities for various applications.
The DYNA-PAK design of our needle and ball valves provides superior sealing performance while reducing maintenance costs. Due to the alternate wafers of TFE and metal spacers design, stem leakage is eliminated. It also provides reduced operating torque, helps eliminate fugitive emissions and reduces the need for frequent packing adjustments.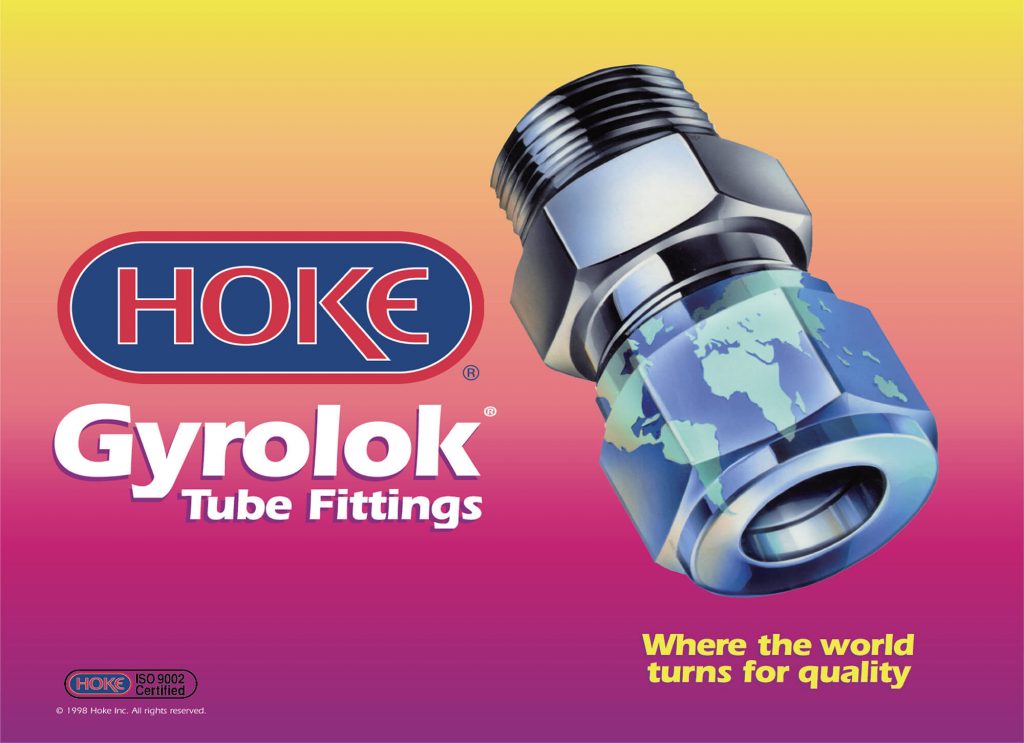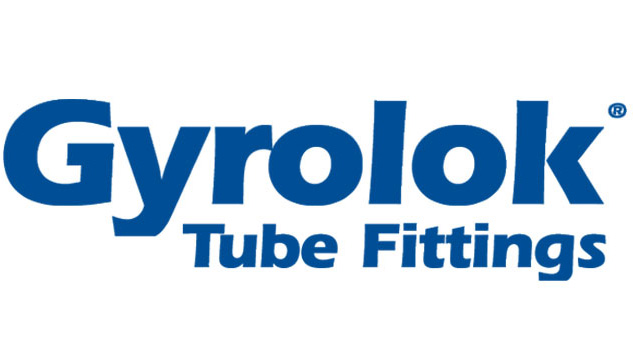 In the early 60's, HOKE Inc. took the industry by storm with the introduction of the GYROLOK Tube Fitting. All GYROLOK fittings are machined with total precision, ensuring a long-life and maximum performance.
Till this day, no other manufacturer has been able to improve on its unique design.
We strongly believe that no matter how good the manufacturing and design of our valves and fittings, only proper installation and handling can bring out its true value.
We strive to provide integrated custom solutions and end-user training programs to ensure that your installers and technicians thoroughly understand the product function and can effect proper installation and maintenance. We understand that safety is never optional, and are committed to improving and perfecting HSE practices through our workshops and additional support material.
Our range of HOKE tubes are available in various sizes and alloys, and can be ordered in metric and fractional measurements. They fit perfectly with HOKE Gyrolok fittings to achieve reliable and leak-free connections.
We stock 316/316L instrumentation tube that meets ASTM A213/A269 standard with a minimum Molybdenum content of 2.5% for enhanced corrosion resistance in offshore and marine applications.
The GO product line includes single and dual stage, back pressure, dome loaded, high purity, liquid and gas pressure regulators, heated and vaporising regulators, and filters for process analyzers.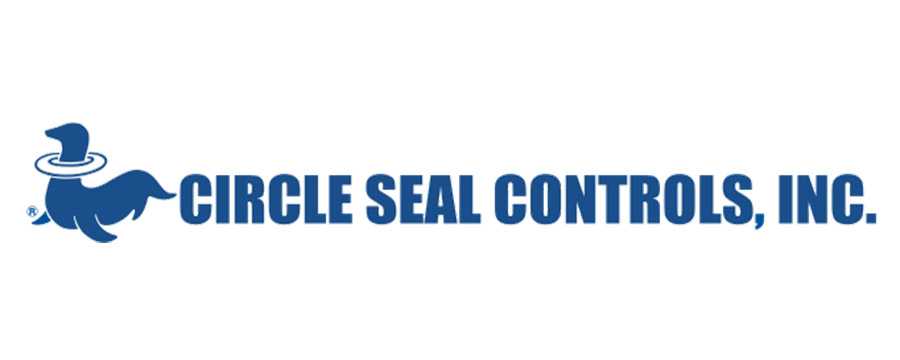 CIRCLE SEAL CONTROLS (CSC) was established in the US in the 1940s. CSC is committed to providing the most superior check and pressure relief valves, which are widely used in aviation, aerospace, alternative fuel and special gases industries. Till today, CSC remains the best choice for safety and system reliability for the aerospace industry among others.
We also offer a range of Grab Sampling and Custom Closed Loop Sampling Systems, expertly designed to meet the need for continuous tests and analyses. Such sampling systems have a wide range of applications across numerous fields such as oil & gas, petrochemical, chemical, refinery, power, pharmaceutical and even pulp and paper operations.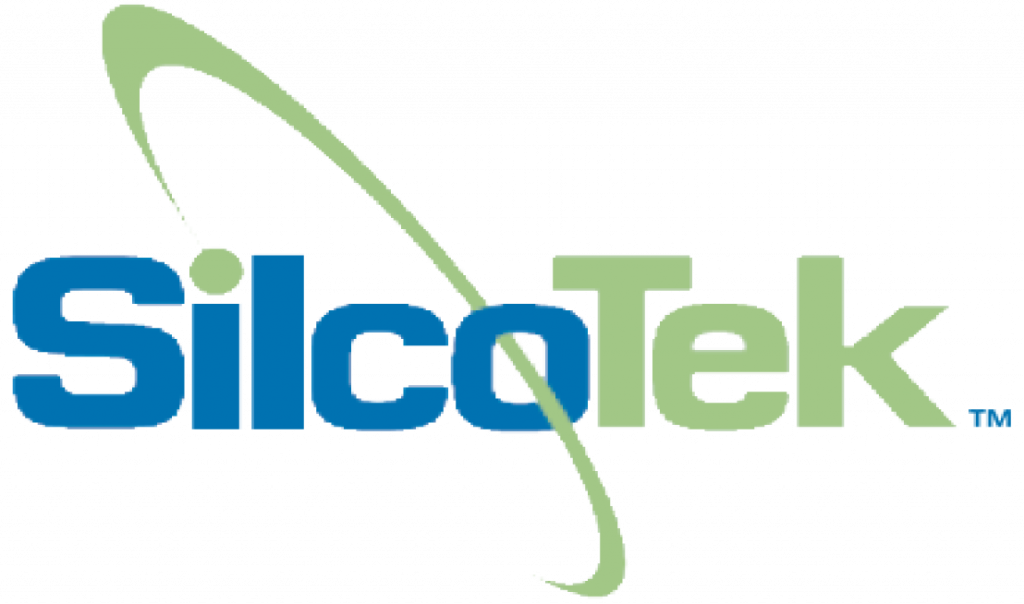 SilcoTek is the world's leading provider of Game-Changing Coatings™ applied by chemical vapor deposition, or CVD. We solve tough material problems by making stainless steel and other materials more corrosion resistant, chemically inert, non-stick, and more.
Formerly known as Restek Performance Coatings, SilcoTek became its own company in 2009 and is the only source for SilcoNert® (Sulfinert/Siltek), Dursan® and the rest of our patented coating treatments. SilcoTek's coatings applications are used in refineries, analytical sampling, rocket ships, race cars, under water environment and any place where material performance must be improved.

CT76 is an ISO-9001 certified manufacturer of modular sample systems and components for use with process analyzers to provide monitoring and closed loop control of chemcial processes.
Available as turnkey systems or stand alone modules, CT76 products are designed to ANSI and ISA standards for surface mount technology (ANSI/ISA SP76) also known as NeSSI (New Sampling and Sensor Initiative) 
CT76 products are used extensively in the refining, basic and specialty chemcial industries, plus industrial gases. CT76 also acts as an OEM manufacturer for many global companies providing CT76 technology under private label to the end users.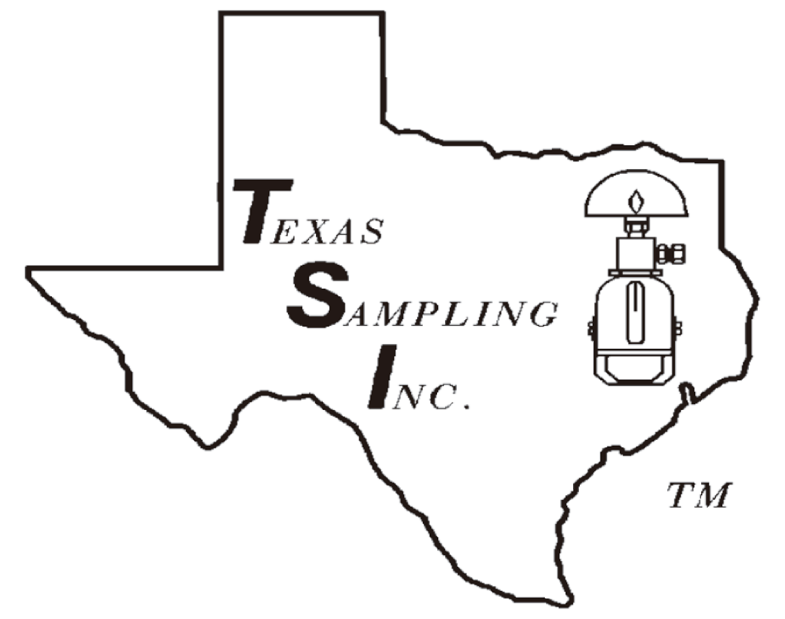 Texas sampling (TSI) manual continuous sample system fulfils a variety of sampling needs. Our lowest priced basic system, the manual continuous sample system is a closed-loop sampler that is ideal for minimal pressure and temperature applications.
All manual continuous sampling systems collect emission -free representative samples of process while ensuring operator safety, easy to install and simple to operate, the sample is dispensed into the sample bottle by merely turning a valve.
Process pressure forces the sample through our patented valve design into the bottle and with process needle purge (PNP system), zero dead volume is ensured throughout the sample valve assembly.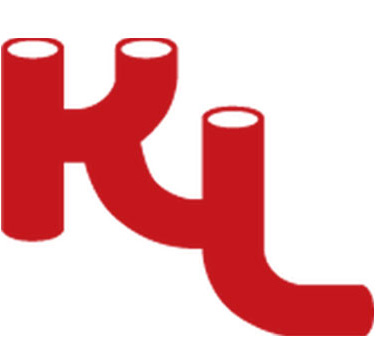 Kinglai Hygienic Materials Co., Ltd. founded in 2000, is a manufacturing-oriented enterprise mainly engaged in R&D, production and sales of Hygienic materials with high-purity stainless steel as a base metal. Main products are key components for Hygienic fluid pipeline system and ultrahigh vacuum (UHV) system, including vacuum chamber, sanitary pump, valve, flange, Tubes & fittings, etc. They are mainly applied in such fields which need processing pollution control as biopharmaceuticals, electronic cleaning, and food.